Police Lives Matter Flag 2 Door Pack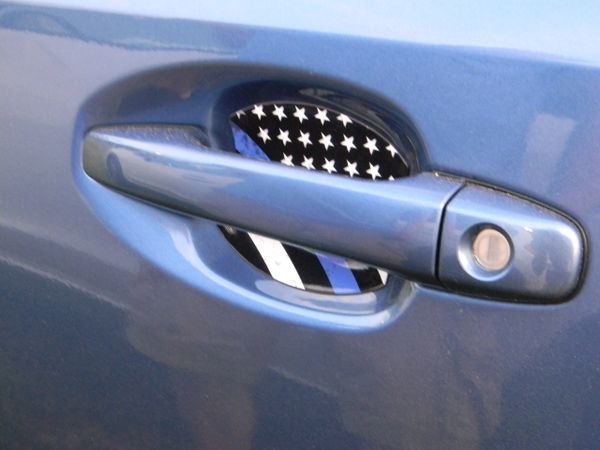 Police Lives Matter Flag 2 Door Pack
Cupeez for cars are compatible with 1000s of vehicle models!  If you do not see your vehicle below or are unsure if Cupeez for Cars will fit, please ask us a question. We will be happy to check compatibility and get back to you asap.
 
Cupeez for Cars
Exclusive-Magnetic Technology.
Door Handle Cup Scratch Guards and Protectors.


The ultimate protection for your vehicles exterior door handle surface.

This surface is called the "door handle cup"
(Fits most door handles equipped with door handle cups)


Exclusive Magnetic Application. (Not a cheap sticker or plastic film)
Cupeez for Cars prevent and cover up the scratches from finger nails and rings while adding detail to your vehicle.


High Energy-
"Magnetic Technology"
( not a typical car magnet) Track tested to 130mph!!
Removable- Reusable- No Glue- No Hassle.
COMPLETELY EASY ON/OFF APPLICATION. 
Fits most domestic/imports.
Patent pending design.

Enhance the appearance of your vehicle.

The same expensive uv rated materials used in high end European body shops.

Stop the "epidemic" of automotive door handle scratches.

Cupeez for Cars are proudly made in the U.S.A.